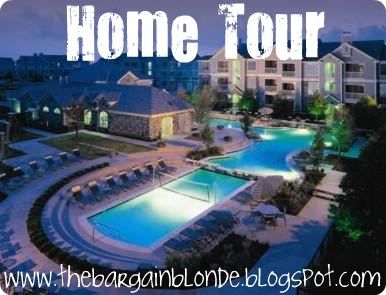 This week we are showcasing our Living Rooms!… So here take a look at where Maddux & I spend the majority of our days! && Then head on over & Link Up!
this is all the views of my living room!
The awesome present is a block that has ALL of his information wrote out on the sides including where he was born & his parents names etc. It really is our favorite thing. It's just so personal :)
like the pictures say both of our tables were made by my dad… I love being able to display pictures in them.
we have maddux's pack-n-play in here right now just for the changing table part & the bags are both of his that we take with us when we go places & that is where is car seat sits the majority of the time unless someone is coming over & yes he is asleep in the car seat when I took this picture he needed the nap & I was not going to wake him! :)
the "entry way" & the couch I can't wait to get rid of!
One of my favorite things in my house!
my favorite wall in my whole house! :)
a lot these items were wedding gifts…
So.. there you guys have it hope you enjoyed the peak into my living room! :)